About Clyde Recycling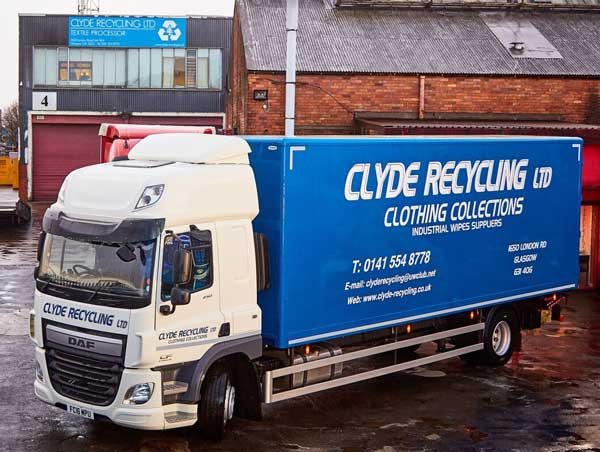 Clyde Recycling is a professional recycling company with over 30 years industry leading experience.
The company began life in 1986 in the East End of Glasgow as a cost effective and efficient way for the local community to recycle their clothing. Over the decades the company has developed internationally, expanding to export globally.
From our modern facility in Glasgow we recycle:
High grade second hand clothing
All textiles (including shoes, handbags, household linens)
Bric-A-Brac (Toys, Kitchenware, Collectibles, Electronics)
Books, and much more.
We export to:
Africa
Eastern & Mainland Europe
Asia
The Middle East